Our Squirrel Removal & Repair
Squirrels population in your home can cause unwanted damage rather quickly, if not addressed. Luckily, Pest EZ can help! Our team is trained to evict squirrels and other unwelcome guests. Plus prevent squirrels from coming back.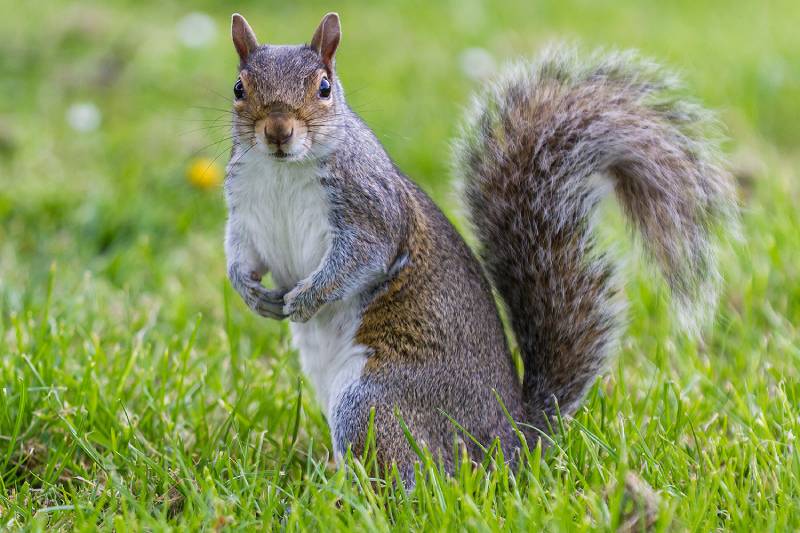 Our Unique Approach To Squirrel Removal & Repairs
Since every squirrels situation is unique, we'll come up with a custom solution for you. With over 10 years of experience trapping , we're Ann Arbor's leading provider of squirrel control services. Learn how we keep squirrels (and other critters) out of your home: Squirrel enter your home through many types of openings looking for shelter and breeding. Once they find a voids in home, they will be a constant pest. Our team is Happy to help! Learn more about our unique approach to squirrel control below:
1. SQUIRREL INSPECTION
We'll start by performing a thorough inspection in and around your home. During this time, we will identify the species of squirrel, areas of activity and potential entry points.
2. SQUIRREL TRAPPING
Squirrel are very nimble. They can access the interior of your home thru low and high entry points. Some entries can be visible to the untrained eye and other opening you will need a professional tracker. . Fortunately Pest EZ specializing in squirrel removal.
3. REPAIR & SEAL WORK
Let us help you keep critters where they belong. Repairs tend to be a home investment! Home owners and businesses want their investment to look aesthetically sound and be durable enough to stand the test of time. Our wildlife division will design a pest proof plan that will secure your home.
Why Choose Pest EZ
We're passionate about helping people just like you get rid of unwanted pest problems. As such, we are proud to be the only pest control company in Ann Arbor promising excellence in value,service, and trust.
VALUE
After your pest inspection, we'll provide you with a quote that makes sense for your budget and unique needs.
SERVICE
We're not happy unless you are. So if you're not satisfied with your most recent service, we'll make it right.
TRUST
We know you are putting a lot of trust in our hands. So we promise to treat you and your home with respect.
Frequently Asked Questions
Our wildlife division handles fox, grey, red and a flying squirrel. No matter the type we can catch them with a well thought out plan. A plan suited for your situation.
Yes, it is safe! We don't use any type of poison with squirrels.
Squirrels are very adapt at breaking in to a home. All they need is a small opening to get in. They can even make there own holes by chewing away at section of your home or garage.
To get your squirrel problem under control, a proper inspection is your very first step. This allows us to design a unique program for your specific situation. So please give us a call at [phone] to schedule your inspection. Our team is thoroughly trained in trapping squirrels and will keep them where they belong: away of your business and home.