Our Opossum Trapping & Removal Service
Opossum's are very common in urban areas, more common, in fact, than in wild areas. They are often nomadic, so sometimes they'll just wander about from place to place. But they do oftentimes choose to live in one place for a long time, and they especially seem to like man-made structures. Pest EZ Pest & Wildlife Services can help! Our team is trained to get rid of ants and prevent them from coming back.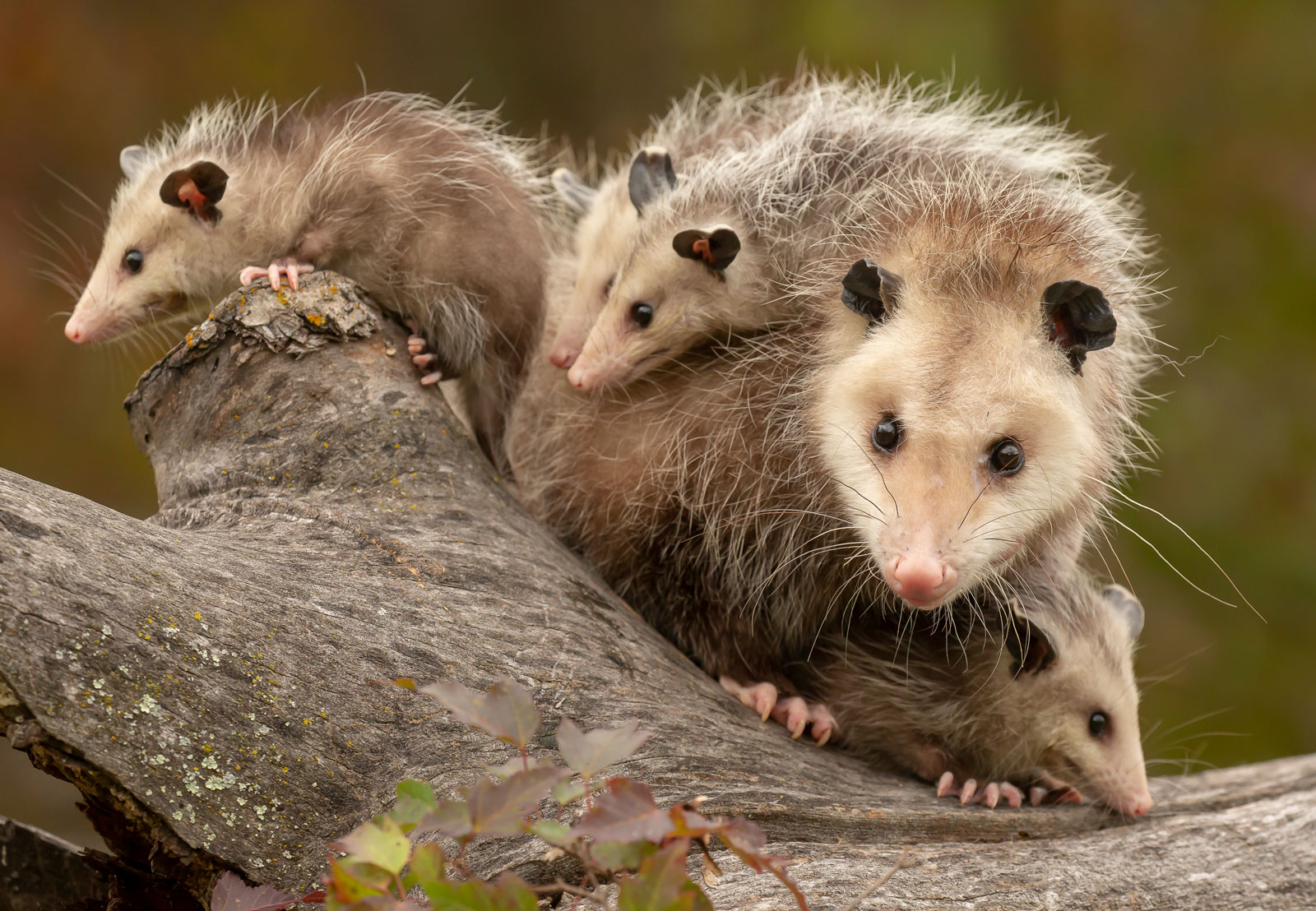 Our Unique Approach To Opossum Trapping & Removal Service
Since every opossum situation is unique, we'll come up with a custom solution for you. With over 10 years of experience controlling opossums, we're Ann Arbor's leading provider of opossum control services. Learn how we keep opossums (and other critters) out of your home and yard: Our team is Happy to help. Learn more about our unique approach to opossum control below:
1. INSPECTION
First, we will perform a full property inspection. Including the yard and exterior of the home. Opossums can in fact discover their way into homes, however it is ordinarily unintentional. The creature may enter through pet entryways looking for sustenance or a safe haven. All the more ordinarily, however, they will take up living arrangements under yards, sheds, decks, and brush heaps.
2. TRAPPING & REMOVAL
As opossums convey different infections and have sharp teeth and paws, people ought to never attempt to trap the creature without expert help. The experts at Pest EZ trap opossums from homes and businesses. Keep your family and pets safe, call Pest EZ to take care of your nuisance wildlife!
3. REPAIRS
Opossums can enter into holes into structures and live under decks. Our trained experts at Pest EZ can offer solutions to all repair and exclusion needs.
Why Choose Pest EZ
We're passionate about helping people just like you get rid of unwanted pest problems. As such, we are proud to be the only pest control company in Ann Arbor promising excellence in value,service, and trust.
VALUE
After your pest inspection, we'll provide you with a quote that makes sense for your budget and unique needs.
SERVICE
We're not happy unless you are. So if you're not satisfied with your most recent service, we'll make it right.
TRUST
We know you are putting a lot of trust in our hands. So we promise to treat you and your home with respect.
Frequently Asked Questions
Opossums actually don't often carry rabies. They have a lower than average body temperature, and the virus doesn't survive well. They do carry a large amount of parasites, however, and thus are vectors for the diseases that fleas, ticks, etc can transmit. They also leave a lot of droppings, which pose the usual excrement health risks, such as leptospirosis or Salmonella.
Yes, opossums are considered to be dangerous because of the large variety of diseases that they carry and can transmit. According to the CDC, opossums, while rare, do have the ability to carry some diseases.
Opossums are scavengers and will eat just about anything. They are attracted to overflowing or odorous trash cans, uncovered compost heaps or other containers that you may have outside. They like to set up their habitat near water or moist areas.
To get your opossum problem under control, a proper inspection is your very first step. This allows us to design a unique program for your specific situation. So please give us a call at [phone] to schedule your  inspection. Our team is thoroughly trained in eliminating opossums and will keep these pests where they belong: away of your business and home.