Our Pill Bug Extermination & Removal Service
Commonly known as rollie pollies? Pest EZ Pest & Wildlife Services can help! Our team is trained to get rid of pill bugs and prevent them from coming back.
Originates from rotten wood, downed trees and debris piles. Pill bugs infest vinyl siding, brick, wood, cracks and crevices. Mainly enter thru any low area.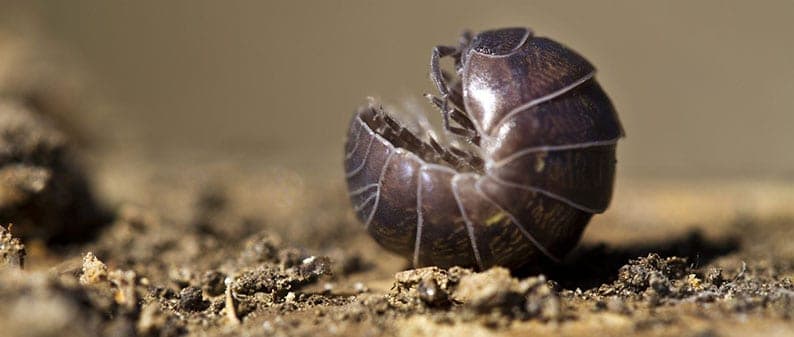 Our team is Happy to help.
Learn more about our unique approach to earwig control below:
1. PILL BUG INSPECTION
Pest EZ will perform a thorough inspection in and around your home, searching for entry points. Inside, we'll inspect all carpet edges, doors, windows, and suspect areas. Outside, we'll check your foundational walls, not only the bottom of home the top as well. We'll also inspect vegetation areas, mulch and more.
2. INTERIOR PILL BUG TREAMENT
We provide professional spray in areas of pill bug activity. Interior sprays we use state approved pesticide with people and pets in mind. Finding the source is the best approach to solving the issue. Wall void Treatments and habitat alteration can also be keys to success
3. EXTERIOR PILL BUG TREATMENT
First, we'll provide a quote to caulk and seal cracks and crevices to prevent exterior pill bugs from entering your home. Pest proofing your home is a key in long term prevention. Great investment! Next, we'll carefully apply an insecticide, according to the label around the perimeter and entry-points of your home. Habitat alteration can also be keys to success.
Why Choose Pest EZ
We're passionate about helping people just like you get rid of unwanted pest problems. As such, we are proud to be the only pest control company in Ann Arbor promising excellence in value,service, and trust.
VALUE
After your pest inspection, we'll provide you with a quote that makes sense for your budget and unique needs.
SERVICE
We're not happy unless you are. So if you're not satisfied with your most recent service, we'll make it right.
TRUST
We know you are putting a lot of trust in our hands. So we promise to treat you and your home with respect.
Frequently Asked Questions
Originate from soil around the home. Pill bugs enter thru the smallest of cracks and crevices.
Pill bugs can infest lower levels of homes and business's.
To get your pill bug concern under control, a proper inspection is your very first step. This allows us to design a unique program for your specific situation. So please give us a call at 734-802-1234 to schedule your inspection. Our team is thoroughly trained in detecting breeding areas and will keep these pests where they belong: out of your business and home. Pest EZ Pest & Wildlife Services can help!