Our Groundhogs Control & Removal Services
Groundhogs can cause serious structural damage when burrowing. Their tunnels break apart building foundations, and they will often chew through electrical wires and irrigation systems that may be in their way. Groundhogs are mainly herbivores, which mean they love to eat the vegetation around your home. This includes your garden. Let our experts at Pest EZ track and eliminate your groundhog problem.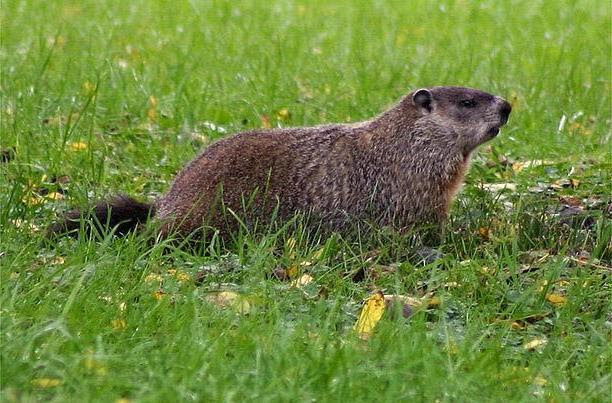 Our Unique Approach To Groundhogs Control & Removal
With over 10 years of wildlife experience we have trained technicians that will track down your groundhog, find their burrows and successfully trap and capture them. Relieving you of their destructive behavior.
1. GROUNDHOGS INSPECTION
We'll perform a thorough walk-thru of your front and back yard to locate any possible Burrows. Then we'll provide you with treatment plan for the elimination of the groundhogs.
2. GROUNDHOGS TRAPPING
Object is to trap the ground hog and relocate to a new destination.
3. FOLLOW-UP TRAP CHECKS
We will be coming out to your home to reassess the job to evaluate your situation. During the visit we will reinspect yard and check on cages.
4. RECURRING TREATMENT PLAN
We have many plans to choose from. Give us a call to discuss 734-802-1234.
Why Choose Pest EZ
We're passionate about helping people just like you get rid of unwanted pest problems. As such, we are proud to be the only pest control company in Ann Arbor promising excellence in value,service, and trust.
VALUE
After your pest inspection, we'll provide you with a quote that makes sense for your budget and unique needs.
SERVICE
We're not happy unless you are. So if you're not satisfied with your most recent service, we'll make it right.
TRUST
We know you are putting a lot of trust in our hands. So we promise to treat you and your home with respect.
Frequently Asked Questions
Safety is our motto, for the family and pets.
Every home is different and it could depend on the time of year. Most homes will have a minimum of 1 to 2. If they have recently had a litter then you can expect multiple.
Groundhogs will almost always run when they see you. If you have pets and that pet tries to interact with the groundhog they will attack in self defense. Keeping your pets away from them is a must!